FlightGear
FlightGear ist der genialste Flugsimulator den es gibt und dazu Freeware! Unter http:// www.flightgear.org/ findet man haufenweise tolle Bilder und das Programm selbst zum Download.
Dieser Flugsimulator läuft nur mit Hardware-3D-Beschleunigung (Open GL). Am besten also ein AMD-Athlon-600 mit einer NVidia-GeForce-Grafikkarte. Scherz beiseite, das Ding läuft bei mir mit einem AMD K6-III 400 und der unten genannten Grafikkarte auch. Um das unten geschilderte Problem zu umgehen nutze ich momentan die OpenGL-Treiberdatei aus dem 3dlabs-Referenztreiber zusammen mit dem Rest des ELSA-Treibers, der die Videofunktionen dieser speziellen Karte bereitstellt. Außerdem brauche ich mit meinem uralten Tektronix-Festfrequenz 19-Zöller (von 1983) die weitgehende Justierbarkeit des ELSA-Treibers.
Also: Ich habe hier ein paar Bilder zusammengestellt, die spezielle Probleme verschiedener FGFS-Versionen mit einer Permedia2-Grafikkarte (ELSA Winner 2000 Office 8MB) zeigen. Bei anderen Grafikkarten sind die diese Probleme nicht vorhanden.
1280 x 1024 pics below to illustrate current problems with an ELSA Winner 2000 Office 8MB Card (Permedia2).
This is the output of GL_INFO for the drivers I used under WinNT 4.0:
GL_VENDOR = "ELSA"
GL_RENDERER = "PERMEDIA2"
GL_VERSION = "1.1 2.01.14.128"
GL_EXTENSIONS = "GL_EXT_vertex_array GL_EXT_bgra GL_EXT_paletted_texture GL_EXT_texture_object GL_EXT_polygon_offset GL_EXT_shared_texture_palette GL_WIN_swap_hint GL_KTX_buffer_region GL_ELSA_MAXtreme"
GL_RED_BITS = 5
GL_GREEN_BITS = 5
GL_BLUE_BITS = 5
GL_ALPHA_BITS = 1
GL_DEPTH_BITS = 16
GL_INDEX_BITS = 16
GL_STENCIL_BITS = 0
GL_ACCUM_RED_BITS = 32
GL_ACCUM_GREEN_BITS = 32
GL_ACCUM_BLUE_BITS = 32
GL_ACCUM_ALPHA_BITS = 32
GL_AUX_BUFFERS = 0
GL_MAX_ATTRIB_STACK_DEPTH = 16
GL_MAX_NAME_STACK_DEPTH = 64
GL_MAX_TEXTURE_STACK_DEPTH = 10
GL_MAX_PROJECTION_STACK_DEPTH = 10
GL_MAX_MODELVIEW_STACK_DEPTH = 32
GL_MAX_CLIP_PLANES = 6
GL_MAX_EVAL_ORDER = 30
GL_MAX_LIGHTS = 16
GL_MAX_LIST_NESTING = 64
GL_MAX_TEXTURE_SIZE = 256
GL_MAX_VIEWPORT_DIMS = 2047,2047
GL_POINT_SIZE_GRANULARITY = 0.25
GL_POINT_SIZE_RANGE = 0.5,16
---
FGFS 0.61 texture problem (notice the green flickery borders of the black tiles!), celestial body problem
FGFS 0.61 celestial body problem 2:55 moon phase can be seen, 3 minutes later moon phase will disappear
FGFS 0.61 celestial body problem 2:57 moon phase has disappeared
FGFS 0.60 texture problem, celestial body problem, no apparent difference to 0.61
---
FGFS 0.58, everything ok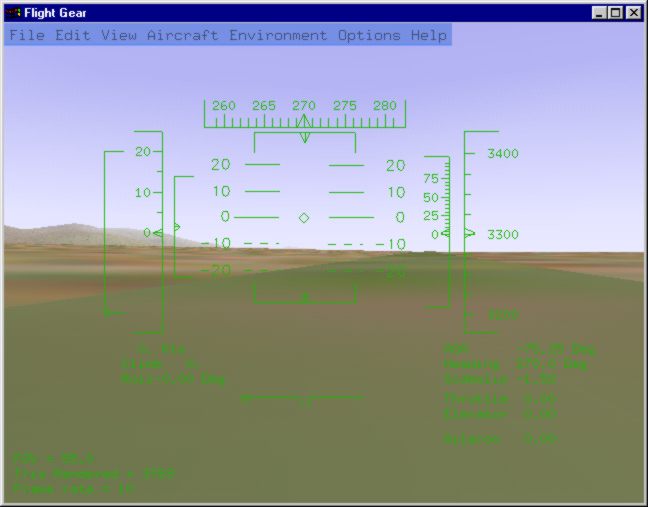 FGFS 0.59, new textures, a little snowy/flickery, black/darker squares around sun+moon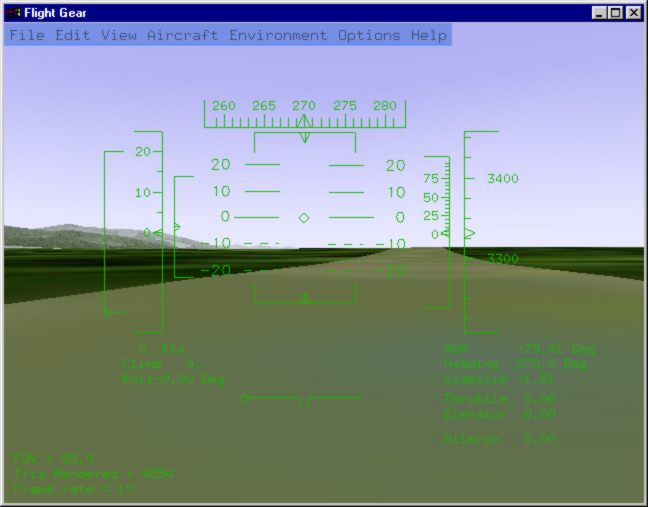 FGFS 0.60, textures black with green borders, black/darker squares around sun+moon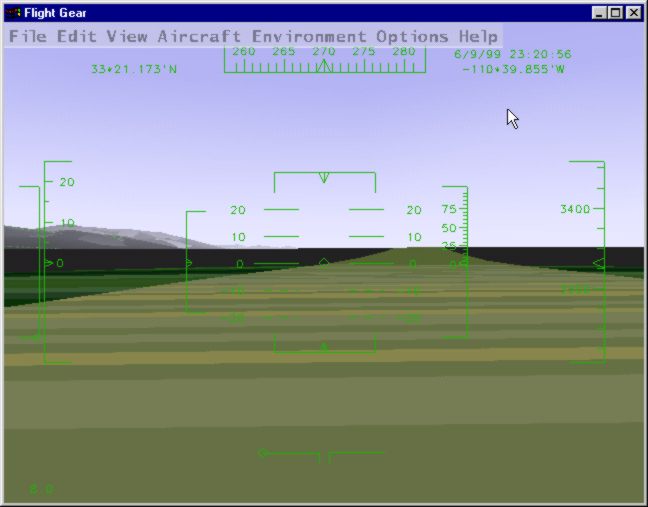 FGFS 0.61pre, not much different, , black/darker squares around sun+moon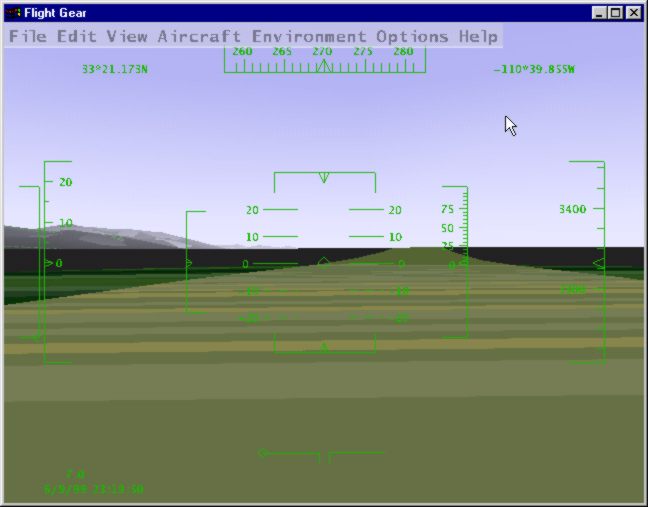 ---
Old stuff below ...

This is a screenshot from 0.60 showing the black square around sun and moon and the "new" problem that scenery tiles seem to be black with green seams. This is supposed to be the Grand Canyon. Is this a driver issue?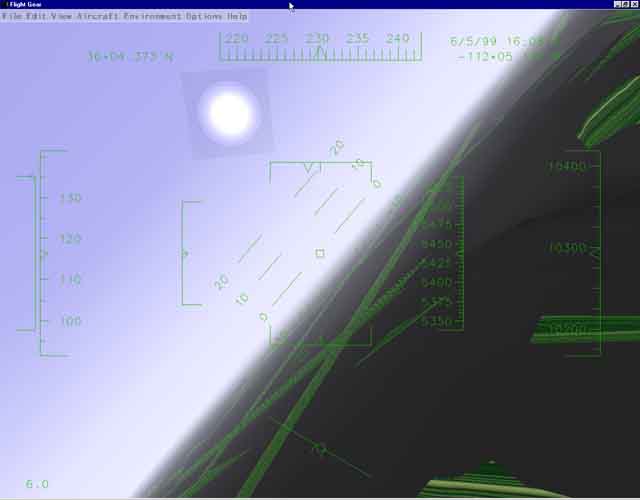 Hier ein Screenshot der Version 0.59 der zwei Probleme zeigt, die es in Version 0.58 nicht gab, die weissen Streifen und das schwarze Viereck um Sonne und Mond.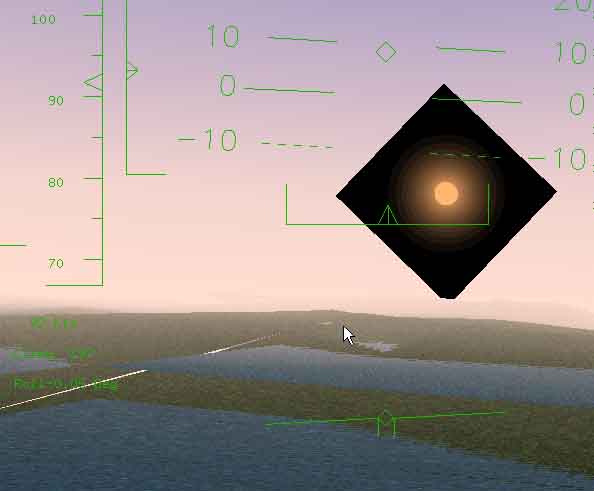 ---